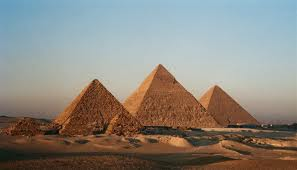 This Cabin is a huge Pyramid. There is a entrance where you need a member of the Cabin to open for you. You enter the Pyramid and there are tunnels that lead everywhere. There are signs above each entrance that say a god or goddess. You enter your area but face many challanges along the way.
Heather -Follower of Bast
-Daughter and Follower of Bast, Head Councillor of Egyptian's Cabin, Girl with the sad past


Hey guys
Janet Mendez Bast
-Daughter of Bast, Lt. Counselor, Protector of Cats, , Cat Maiden, Cat-Whisper, Daughter of Cats, Guardian of Cats.
 Age: 18  Height: Unknown  Weight: Unknown
 Sexuality: Straight  Relationship Status: None
 Health Status: Great 
 – Always love Cat and they will Charm you.

Hi
Counselor
Edit
Heather Jackson (Bast)
Lieutenant
Edit
Janet Elena Mendez (Bast)
Thalia Grace (Anubis)
Cosette (Neith)
Automatons
Edit
Not year round campers
Edit
Up for adoption
Edit
Former Members
Edit
Ra
Osiris
Isis
Set
Horus
Nephthys
Hathor
Nut
Geb
Bast
Nehkbet
Pakhet
Babi
Ma'at
Anubis
Neith
Ad blocker interference detected!
Wikia is a free-to-use site that makes money from advertising. We have a modified experience for viewers using ad blockers

Wikia is not accessible if you've made further modifications. Remove the custom ad blocker rule(s) and the page will load as expected.