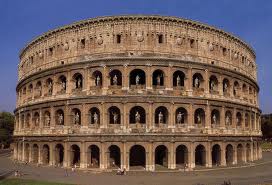 You walk past a model of the Colloseum. You look at it then head towords the building. Checking if you can enter, you see nothing odd (Considering what you might have seen already). You walk inside and see that above ground, it looks normal but you see a passage way that seems odd. Being you, you walk toword it and go down. When you reach the bottom you see it's perfictly lit and a passage way going in sixteen diractions, one for each god or goddess you can follow in Romen Mytholigy. You choose to go towords your area.
Leta Jupiter
-Camp Director
 Age: Old  Height: Unknown  Weight: 200lbs
 Sexuality: Not Dating  Relationship Status: Maiden
 Health Status: Healthy 


~~~~
Counselor
Edit
Libby Arsine ((Child of Mars))
Lieutenants
Edit
Campers not year round
Edit
Priest/Priestess
Edit
Former Members
Edit
Leta Marsoli (Camp Director)
</gallery> </gallery> </gallery>
Jupiter
Neptune
Pluto
Juno
Minerva
Ceres
Vesta
Diana
Nox
Trivia
Apollo
Mercury
Venus
Vulcan
Bacchus
Mars
Pomona
Lupa
Ad blocker interference detected!
Wikia is a free-to-use site that makes money from advertising. We have a modified experience for viewers using ad blockers

Wikia is not accessible if you've made further modifications. Remove the custom ad blocker rule(s) and the page will load as expected.